Encouraging expression, creativity and confidence.
---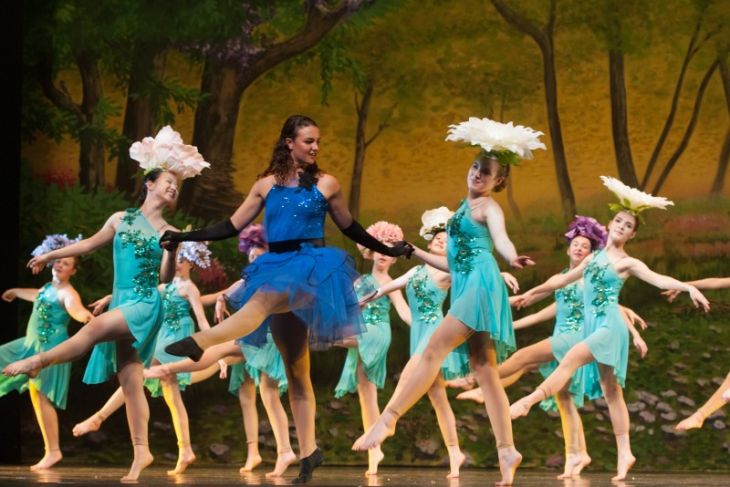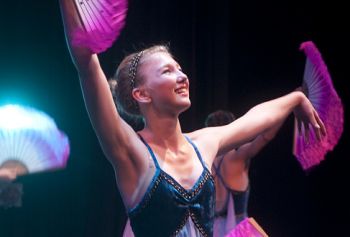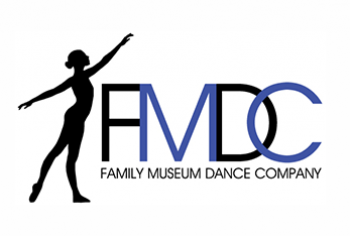 Inspiring a Life-Long Love of Dance
The Family Museum is proud to offer a well-rounded dance education! Year-long classes in creative movement, ballet, tap, jazz, hip hop, modern and pointe are offered for students beginning at age three.
---
Dance Education for Children Ages Three and Up
At the Family Museum, we strive to inspire our students with a life-long love of dance. Our classes focus on building a strong technical foundation while encouraging expression, creativity, and confidence. The year ends with a performance showcasing our dancers' skills and artistry.
We Offer
A safe, nurturing environment
Non-competitive atmosphere
Age appropriate dance curriculum
Unique theatrical productions
Caring, professional teachers
Beautiful dance studios and stage
Affordable tuition rates
Performing company for dancers age 10+
For New Students
Registration Form for 2019-2020.
Our dance classes span the traditional school year (September-May). Registration for new students starts June 9, 2018. Placement for incoming students age 6+ is determined by the Dance Coordinator, and is based on ability and knowledge of technique. If you are a new student age 6 or older, please email Dance Coordinator Jessica Halfhill or call (563) 344-4151 for placement.
Find the answers to more of your questions in our Parent & Student Handbook.
Children's Classes:
Creative Movement classes are for our littlest dancers. Children learn to be in the classroom environment, follow directions, work with others and express themselves through a wide variety of movement exercises. Creative movement includes the very basics of ballet and acting out stories through movement. Our focus is on learning to love dance class, making new friends, and working well with others. Creative Movement dancers will have a special showcase for friends and family at the Family Museum at the conclusion of their dance year. To be eligible for Creative Movement, dancers must be age 3 by September 1.
Pre-Ballet classes provide a fun and creative introduction to dance. Classes will include a short warm-up with gentle stretching, learning basic fundamentals of ballet technique, learning to take turns across the floor, developing coordination, balance, rhythm and grace, and encouraging creativity through imaginative exercises and improvisation. To be eligible for Pre-Ballet 1, dancers must be age 4 by September 1.
Elementary through Advanced Levels:
Ballet is the basis for many other forms of dance. Ballet classes at the Family Museum are taught with a focus on proper technique and the use of correct terminology. In addition to increasing technical proficiency and strength, dancers will work on musicality, grace, and self-expression. Ballet classes are recommended for all dancers looking to be successful at any style of dance.
Tap Classes: As your tap dancer progresses through the levels, she or he is challenged to work toward complex combinations of steps, more complicated and syncopated rhythms, as well as increased speed and clarity of their tap sounds. The rhythm and coordination required to be a successful tap dancer is great training for hip hop dance! Tap dancers must be a minimum of age 7 by September 1 or have completed Pre-Ballet 2 class.
Jazz Classes: Jazz is a stylized approach to the basic technique learned in ballet class. Focusing on movement quality, learning how to isolate the body, and promoting individual expression are key components of this style of dance. Dancers interested in jazz class must be a minimum of age 10 by September 1 and are required to also be enrolled in a ballet class at the Ballet 4 level or higher.
Hip-Hop Classes: Fun and funky classes get your body moving! Classes begin with warm-up and stretching and move on to combinations with the newest choreography. Energy, enthusiasm, and freedom of expression are the keys to learning this style of dance. Dancers interested in hip hop classes must be a minimum of age 9 by September 1.
Modern Class: This class introduces the concepts of contraction and release, fall and recovery, the use of different levels, tempos, and spatial awareness. Improvisational work may also be included, which will let each dancer explore her or his own unique movement qualities. Dancers interested in Modern must be a minimum of age 10 by September 1.
Pre-Pointe and Pointe classes serve to strengthen a ballet dancer's feet, ankles, and legs for work en pointe. Dancers advance to pre-pointe and pointe work only when strong enough and at the invitation of the Dance Coordinator.
Family Museum Dance Company
The Family Museum Dance Company is a non-competitive performing company for Family Museum dancers who are interested in extra training and performing opportunities. Membership in the company is open to Family Museum dancers age 10 and up who are enrolled in at least 3 dances classes a week, one of which must be a ballet class at the Ballet 4 level or higher.
The Family Museum Dance Company is a unique program in our community. Over the past few years, the Family Museum Dance Company has evolved from a small group of dancers to a dedicated company that represents the highest level of dance the Family Museum has to offer. Company dancers serve as role models for our young dance students through their performances and volunteer work. The Family Museum Dance Company is dedicated to providing our dancers with quality dance education and training, unique performing opportunities, and increased visibility in the community.
For more information on how to become a member of FMDC for the 2018-2019 year, you may email Dance Coordinator, Jessica Halfhill or call her at (563) 344-4151.