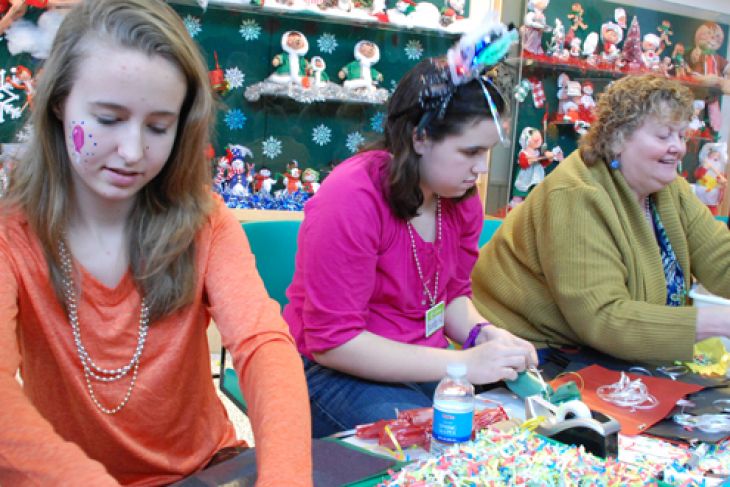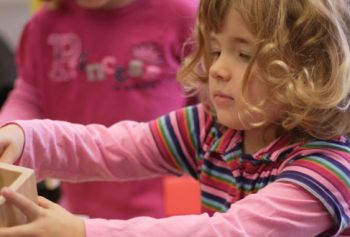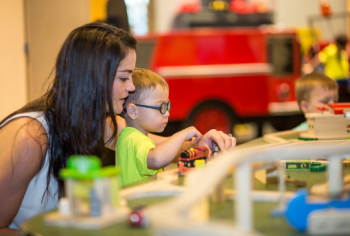 Volunteer at the Family Museum
Volunteers are an important and necessary part of the Family Museum and its ability to enrich the lives of children in our community. Volunteers enhance every aspect of the Family Museum!
Benefits of Volunteering
Free Museum Membership (after volunteering 50-100 hours)
10% discount in the Fox & Bee
Iowa Museum Association Membership
Recognition Events
Training
Newsletters
Reference Letters
Flexible hours
Learn new skills and meet new people
Feel a sense of accomplishment
Interact with children
Provide a valuable service to the Museum and to the community
Volunteer Opportunities
Museum Services
Guest Services - Put a smile on a child's face! Our friendly Guest Services volunteers greet visitors, answer questions, take admission, and answer phone calls. Guest Services volunteers help scan membership forms, input comment cards, and prepare birthday party materials. Our volunteers bring smiles to countless children by giving them "hello" and "goodbye" hand stamps. Hours: We prefer a minimum of six (3 hour) volunteer shifts over a 6 month period.
Fox & Bee Sales Associate - Help keep us in business! We rely on our volunteers to operate our Fox & Bee. All profits go to support the Museum exhibits and programs, which help educate the children in our community! Our friendly Fox & Bee Associates assist with customer sales, create merchandise displays, organize merchandise, demonstrate products for children, clean, and answer the telephone. Hours: We prefer a minimum of six (3 hour) volunteer shifts over a 6 month period.
Office Assistant Help keep us organized! Office Assistants help with a variety of clerical duties. Responsibilities may include assisting with mailings, preparing material for classes, restocking display racks, scanning membership forms, and clipping newspaper articles. Hours: Vary
Education and Experiences
Play Pals Volunteer - Help kids play, learn, and have fun! Play Pal volunteers assist Museum staff members with learning activities, crafts, and projects planned for Museum Drop-In experiences. Volunteers should enjoy working closely with children and families. Play Pals also work independently in our galleries, interacting with children and guests, and assisting with exhibit reset. With additional training, Play Pals may work alongside staff in our new Imagination Studio, or serve as our Museum Mascot! Hours: Vary.
Summer Camps - Spend your summer working with kids! Summer Camp volunteers assist Museum staff members with learning activities planned for summer camps. Volunteers should enjoy working closely with children. Hours: Weeklong camps are held in the summer. These 2-hour camps may be in the morning or afternoon.
Special Events
Special Events Volunteer Help our guests celebrate during special events! Volunteers should enjoy working closely with the public, especially children and families. Responsibilities may include helping with event set-up, admissions, refreshments, learning activities, and tear-down. Hours: Vary
Have a Suggestion?
If you have an idea for a different volunteer opportunity, or a special skill that you would like to share, please contact us to discuss your thoughts. In the past, groups and individuals have helped with a variety of additional projects:
A group of high school students mulched our courtyard,
Museum volunteers and students from area colleges have served on our fundraising committee,
A Girl Scout troop designed a dinosaur landscape for our robot arm,
A local artist offered face-painting services during special events, and a training class for Museum volunteers.
Sign Up to Be a Volunteer!
For more information about volunteering at the Family Museum, contact Ally Sweeney, by email or phone (563) 344-4168. You will need to fill out an application form (see below). In addition, adults (18 and older) must complete a background check. New volunteers will attend a New Volunteer Orientation.
Drop off your application form at the Museum or mail your application form to:
Ally Sweeney
Family Museum
2900 Learning Campus Drive
Bettendorf, Iowa
52722
Questions?
Call Ally at (563) 344-4168 or email her at asweeney@bettendorf.org.