With an emphasis on role play and interactive learning, the Family Museum invites families to Play and Learn Together!
---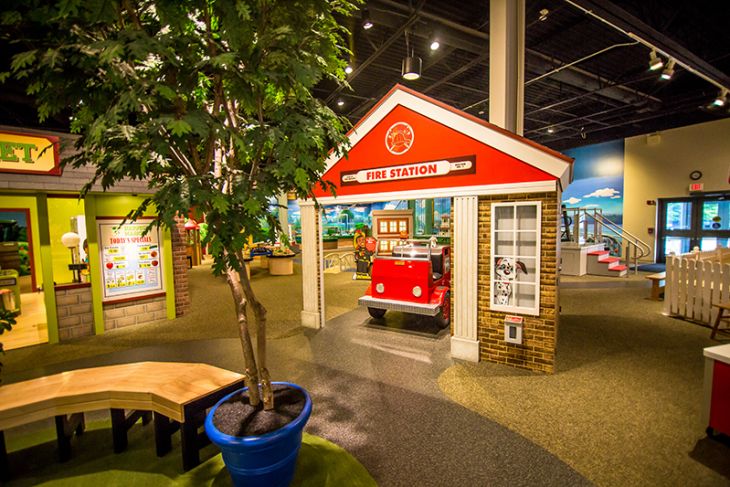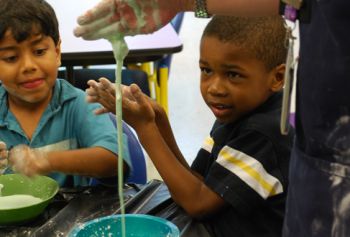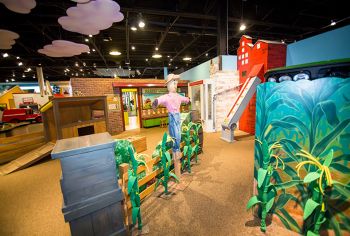 Hours
Monday - Thursday: 9:00 am - 6:00 pm
Friday - Saturday: 9:00 am - 5:00 pm
Sunday: CLOSED
Closed on Major Holidays
New Guidelines for Reopening
Family Museum Reopening Guidelines
Beginning Tuesday, November 17, masks are required for all visitors and class attendees age 2 and up. Masks for those who do not have one are available at the Welcome Desk. City of Bettendorf Face Covering Statement
Up to 150 guests will be permitted in the Museum at any given time.
If the Museum is at capacity, you will be asked to wait outside in your vehicle.
The Family Museum has taken enhanced health and safety measures for you, our other patrons, and our employees. You must follow all posted instructions while visiting the Family Museum. COVID-19 is a contagious disease with potentially severe consequences. An inherent risk of exposure to COVID-19 exists in any public place where people are present. By visiting the Family Museum you voluntarily assume all risks related to exposure to COVID-19.
When you come to the Family Museum

Please practice social distancing while awaiting admission.
Food will not be allowed inside the Museum.
Credit or debit cards are preferred.
Imagination Studio is open for 15 guests at a time. Clay wheels will be for staff demonstration only. Hand sanitizer will be required upon entering the Studio.
Adults must stay with their children at all times.
The Family Museum encourages social distancing as best you can. If the area you are in gets too crowded, you may choose to move to another area that is not so crowded.
Family Museum Staff will be cleaning parts of the gallery periodically throughout the day. Some areas may be closed for short periods of time to change out props and clean surfaces.
Please wash your hands frequently, use hand sanitizer, and please stay home if you feel sick or have any symptoms such as fever, cough, & shortness of breath.
We thank you for your understanding. These guidelines are in place to help ensure the safety of staff and visitors.
Admission
Age 1 - 59: $9
Under Age 1: Free
Age 60+: $5
$5 for active, dependent, or retired military personnel, their spouse, and children residing in the household
$3 per person with the presentation of an Electronic Benefits Transfer (EBT) card and valid photo ID.
Free for Family Museum members. Become a member!
Please note: Children under the age of 14 must be accompanied by an adult.
Groups
With so many schools in the Quad City Area, sometimes we get a little busy. Visit our Groups Page for a list of upcoming groups.
Mother's Room
Mothers are welcome to nurse their children throughout the Museum, but for mothers looking for a private area, we offer a Mother's Room. This room is located next to the Welcome Desk. Ask staff at the Welcome Desk for access to the room.
We Are a Certified Autism Center!
We are pleased to announce the Family Museum has earned certification as a Certified Autism Center. This designation given by IBCCES (International Board of Credentialing and Continuing Education Standards) is awarded to organizations who have completed a training and review process to better serve individuals with sensory needs. Additionally, we host several sensory-friendly events throughout the year which offer lower lighting and sounds throughout the facility. We also offer quiet spaces for those that may need a break during their visit and special needs kits are available.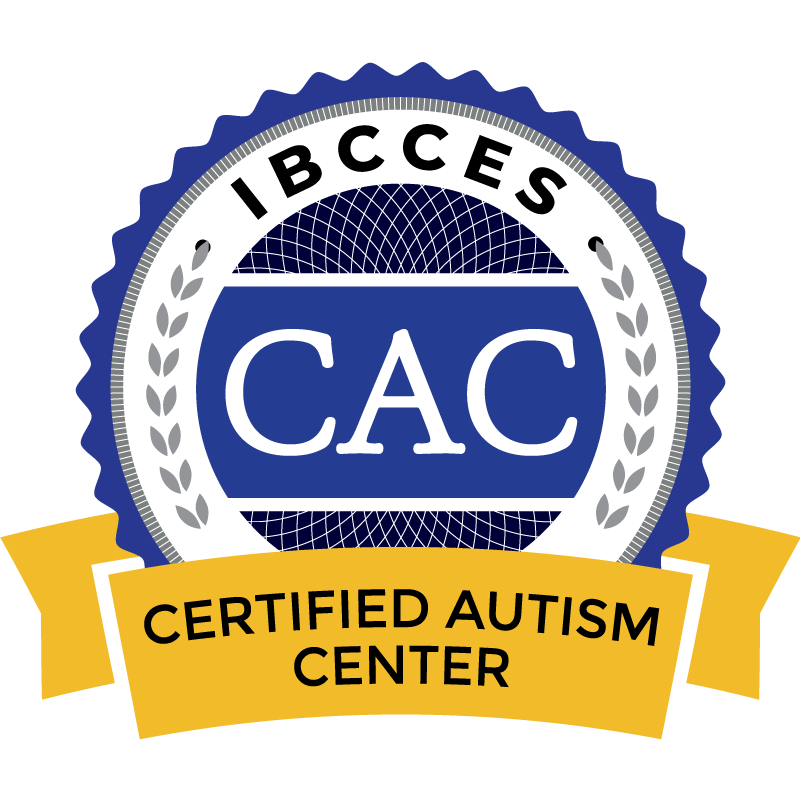 Special Needs Kits Available
The Family Museum is pleased to offer visitors a special sensory kit to assist those who may need support with calming children with special needs. Upon request, our Guest Services staff will gladly provide you with a kit filled with such items as calming brushes, sensory toys, and tools to assist children with tension that they may endure while playing at the Museum. Also, the Museum's staff is happy to provide you with a quiet low-lit room when necessary to help your child.
Family Museum Code of Conduct
For your information, here are our guidelines for behavior while visiting the Family Museum. Please note that the Family Museum reserves the right to remove any person whose behavior is disruptive or inappropriate for a children's museum environment or interferes with the use of the Museum by others.