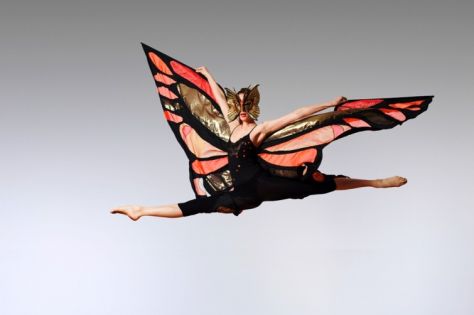 Thursday, June 17th
Art of Motion Dance Theatre Workshop
9:30am - 10:15am
Pre-K through 3rd grade kids and their families are invited to join us on Thursday, June 17 at 9:30am for a workshop with Art of Motion Dance Theatre through the Quad City Arts' Visiting Artist Series! Inspired by their show, "Secret Life of Gardens," kids can join AOMDT company dancers in the Family Museum dance studios as we learn to move like the spiders, insects and flowers in "Miss Spider's Tea Party" by David Kirk. Participating children must have adult supervision. This event is free with your membership or paid admission.
About Art of Motion dance Theatre:
Art of Motion Dance Theatre is a repertory company based in New Jersey, performing original works by Associate Artistic Directors Olivia Galgano and Lynn Needle as well as guest artists. Hailing from the Nikolais and Ballet Russe legacies, Needle and Galgano have created works defying logic. The multidisciplinary company features exotic handmade costumes, conceived, and constructed by visual and performing artist Annie Hickman. AOMDT was hailed by Out and About as "absolutely fantastic." Their summer residency with Quad City Arts featuring excerpts from a nature myth "Secret Life of Gardens".