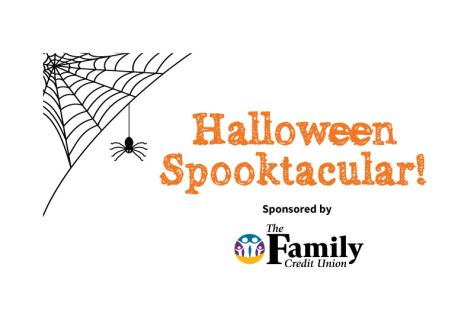 Thursday, October 28th
Halloween Spooktacular: Creepy Crawlies!
9:00am - 4:00pm
Jazzy Ash Performance: CANCELED
Imagination Studio Art Project: 9:00 am – 4:00 pm
Due to artist requirement of masks, the Jazzy Ash performance scheduled for Thursday has been canceled. We are sorry for any inconvenience.
In the Imagination Studio we will offer an art project inspired by spiders and creepy crawlies! And don't forget to wear a costume and enter your name to win a prize! Winning name will be drawn at 3:00 pm on Saturday, October 30. You do not need to be present to win.
Sponsored by The Family Credit Union.