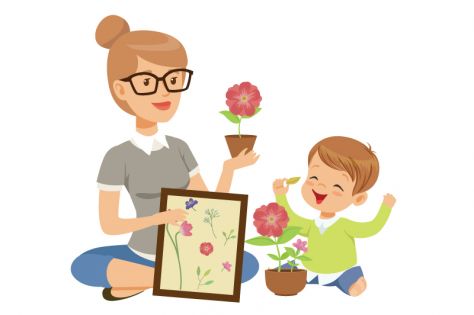 Saturday, July 13th
Look & Do
10:00am - 4:00pm
See an artist at work, then make your own masterpiece to take home! The Family Museum's educators are rolling up their sleeves to showcase some very special art techniques. Join us for projects throughout the day that will be sure to inspire little artists of all ages!
Printing with Mr. Glenn
10 am - Noon
Come see Mr. Glenn carve an amazing, detailed stamp! Use Styrofoam and ink to design and print your own art.
Flower Pressing with Ms. Becky
Noon – 2:00 pm
Check out Ms. Becky's flower press and all the flowers she has saved so we can enjoy their beauty for years to come! Make your own mini flower press to take home.
Weaving with Ms. Grace
2:00 – 4:00 pm
Watch Ms. Grace weave a giant God's eye with colorful string on a wooden cross. Learn how to make your own version of this traditional Mexican craft!