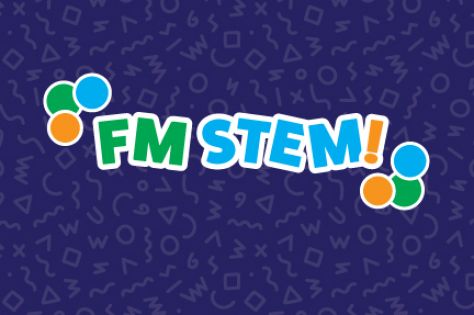 Pre-Registered
FM STEM! Afternoon Educational Opportunities for grades K-3rd
Wednesdays or Thursdays, Noon - 4:00 pm
Wednesdays or Thursdays (Sign up for whatever days you want!)
Time: Noon – 4:00 pm
September 8 – December 18 (No class the week of Thanksgiving)
Age: Kindergarten through 3rd Grade
Cost: $65 per day, per student
Register Online Now!
Drop off/pick up in the Great Hall. Kids can bring their own snack and water bottle. Masks required. Please note: For those with food allergies, Wednesday classes will feature the Teaching Kitchen with food.
When in-person classroom learning is not an option, students can experience the joy and wonder of learning unique to the Family Museum in a supervised, socially distanced environment separate from Museum guests.

Family Museum STEM learning classes will supplement school-based learning with creative interactive experiences led by the Museum's experienced education staff.

Students will be separated into groups of 10 with one educator to allow for social distancing. They will receive instruction in science, math, engineering, art, and pottery. On Wednesdays, they will even spend some time cooking on our Teaching Kitchen! They will take breaks every hour for outside play in our private courtyard or to climb in our brand new Luckey Climber. At the end of the day, educators will be available for homework help. We have internet access if students wish to bring their Chromebooks or other electronic devices.

Registration has started. Register online. For questions call Julie at (563) 344-4170 or email her at jklein@bettendorf.org.