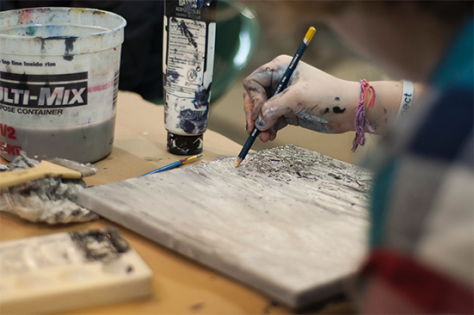 Pre-Registered
Home School Spanish and Art
January 8- April 18 (No class March 12 & 14)
Days: Tuesdays & Thursdays
Time: 1:00 pm - 3:00 pm
Age: 5-10 years old (must be age 5 by January 1, 2019)
Cost: 600

Introduce your child to Spanish Language and Culture by exploring different places around the world. Valerie Alves, an experienced preschool/elementary instructor and native Spanish speaker, will teach the first hour of this double session. This unique program uses a wide variety of activities, including games, music, and group interactions, to build vocabulary and learn how children from other Spanish speaking countries live.
The second hour will be spend exploring various mediums of art with our accomplished art educator, Mr. Glenn. Explore drawing, painting and sculpture that coincides with the countries around the world taught in the Spanish portion of the class.

Call (563) 344-4170 to register.