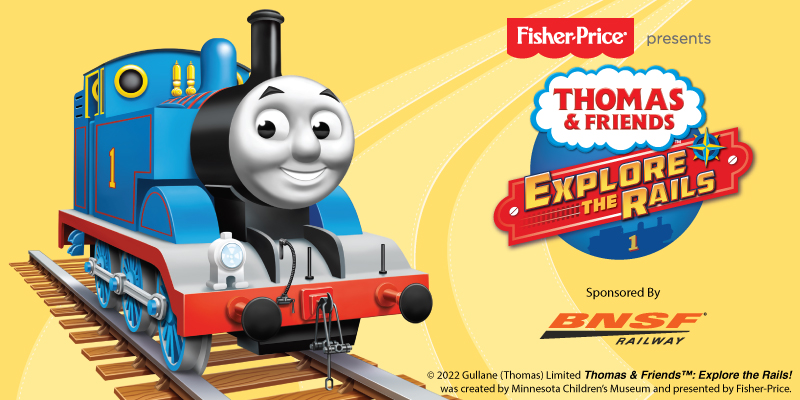 Appearing at the Family Museum May 21 - September 10, 2022
Visitors to the Thomas & Friends™: Explore the Rails exhibit will find themselves surrounded by everyone's favorite blue engine Thomas, his engine friends and the Island of Sodor's iconic locations: Knapford Station, Sodor Steamworks and much more. In the exhibit, children help Thomas and his friends solve a variety of challenges, from a simple sorting and shape identification activity to more complex engineering obstacles, such as completing a train track using track pieces with different levels of elevation. As children confront new challenges and test their abilities, the smiling faces of Thomas, Percy, Victor, and others are there to offer encouragement and remind children how "Really Useful" we all are.
Sponsored by


© 2022 Gullane (Thomas) Limited Thomas & Friends™: Explore the Rails! was created by Minnesota Children's Museum and presented by Fisher-Price.